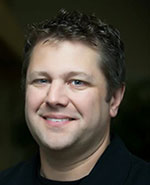 Will O'Neal has been supporting all aspects of technology in small businesses for over twenty years. He began his career in 1989 as a pre-press operator for early versions of Adobe Software, and while that isn't so useful today, he has worked in the industry the entire time, from working for companies such as CNN, ALM (formerly Legal Times), Lockheed Martin (formerly Clinton Computer), and in 2002, he started Mid-Atlantic Computer Solutions, where his team of 12 supports numerous small businesses in all aspects of their technology needs. He works tirelessly to see that businesses get the most out of the technology they employ.
See Will's profile on LinkedIn.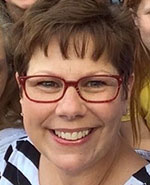 Tammy Caban is a retired 20+ year veteran of the Air National Guard, active duty. She had many career fields over those years, the last being in personnel. When she is not at MACS HQ making things run smoothly, she volunteers her spare time with TAPS, the Tragedy Assistance Program for Survivors, a network of support for family members who lost a loved one in Military Service. She also enjoys scuba diving, crafting, photography, and cooking.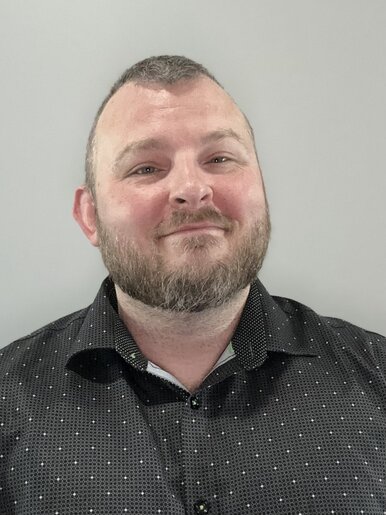 Hello! My name is Justyn Fuller. I am happy when helping others and learning new things. I have been working with Mid-Atlantic Computer Solutions since August of 2022. Prior to that, I had worked at Apple for 6 years. My background consists of various service and support roles in and out of technology with a bachelor's degree in business management from the University of Illinois at Chicago.
My personal pursuits include almost anything outdoorsy (weather permitting), finding some adventure I can get into (usually in the form of urban exploration), gaming (when the weather doesn't let me be outside), concerts, movies (even classic Hollywood), and the coming together over some good coffee (thanks Pacific Northwest upbringing).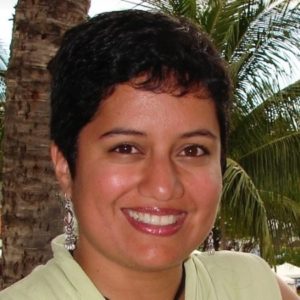 Deepali Gokhale is our resident certified Filemaker Developer. She creates custom databases, database-driven web applications, and mobile apps for Mac and iOS using the FileMaker platform. Deepali is relatively new to the area, formerly residing in Atlanta, and she holds 6 Filemaker certifications. If you need a custom application developed, she's your perfect solution.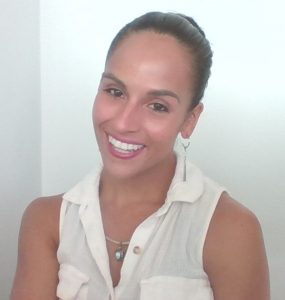 Hi, my name is Emily Barrett, and I have been working with Mid-Atlantic Computer Solutions since summer 2021. I currently live in San Juan, Puerto Rico, but am originally from Southern California. I have the ability to be personable via telecommunications, phone, and email. Always maintaining patience and professionalism while working to succeed in minimizing customer dissatisfaction while increasing customer loyalty. I have over 10 years of experience in Customer Service. I love helping people.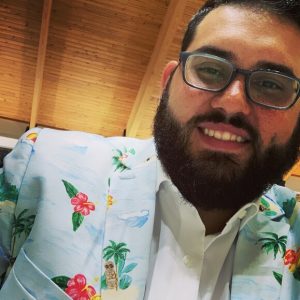 My name is Diego Costacamps and I am super excited to get to know everyone and get started with our work. For the last 6 years, I've worked at Apple at the Georgetown store. I started in sales, grew to love the technology, and worked my way to the support side of the business as a result. Within 4 years, I had changed position 5 times and got to the highest support level in store. I pride myself on my ability to learn and I hope to bring that thirst for knowledge here. While at Apple, I've also been pursuing a Bachelor's in IT online. I'm not perfect, but over the past few years I have just been soaking up all kinds of knowledge that I'm ready to use.
At home, I have a variety of hobbies, but it may just be easiest to say I'm Puerto Rican and a some of it will start to make sense. I love music, especially Latin music like salsa, reggaeton, Latin trap, and just about anything from my home island. As an extension of that, I consider myself a talented amateur dancer. I'm also a bit of a fanboy when it comes to the MCU and Star Wars, (I say a bit, but that may be an understatement).  I also have a huge appreciation for different cultures, because I spent most of my life moving to new countries.  I've been fortunate enough to visit all but one continent, and trust me, I'm coming for Australia. My favorite places in the world are Puerto Rico, (obviously), Paris, Madrid, and La Paz, Bolivia. As. A result of all this, I also speak English, Spanish, and I'm slowly losing it, but I still retain a good amount of my French. Feel free to ask me more about my experiences, I love to share.