IT that works for you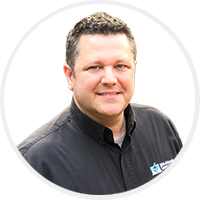 Started in 2002, Mid-Atlantic Computer Solutions is a complete technology solution provider.  We are 100% committed to making sure our customers have the most reliable and professional IT service throughout Alexandria, Virginia and the greater Washington, DC metro area. Our team of talented professionals can solve your IT challenges once and for all.
An entire team of experts at your service: dependable consultants and engineers that work as your partners for all of your technical needs
Responsive: Our well-staffed, supportive team answers the phone live, and this enables us to resolve most problems within minutes of receiving a call.
Reliable: Enjoy fast IT systems and avoid constant downtime. We take a proactive approach to your technology so you experience fewer problems and more productivity.
Accessible: Our IT team is at your disposal to provide support where you need it.
Comprehensive: Gain access to a full-service IT team with the manpower, knowledge and experience only found in large corporate environments.
Flexible: There is no one size fits all with us. We support your systems as if they are our own and commit to understand every part of your business.
Unconditional Satisfaction: We make sure every customer is completely satisfied with our products and services.
Tame the Complexity: We remove the burden of IT management and the worry of putting out technology fires.
Well Matched Partnership: Every client is unique and we offer personalized levels of service to help strengthen their business.
Technicians who you will like and understand: dependable consultants and engineers that work as your partners in IT and success.
Our custom service packages deliver what you need and want without overstepping the boundaries of your budget. From cloud services to data backup, Mid-Atlantic Computer Solutions is here to team up with you and your company for expert support.